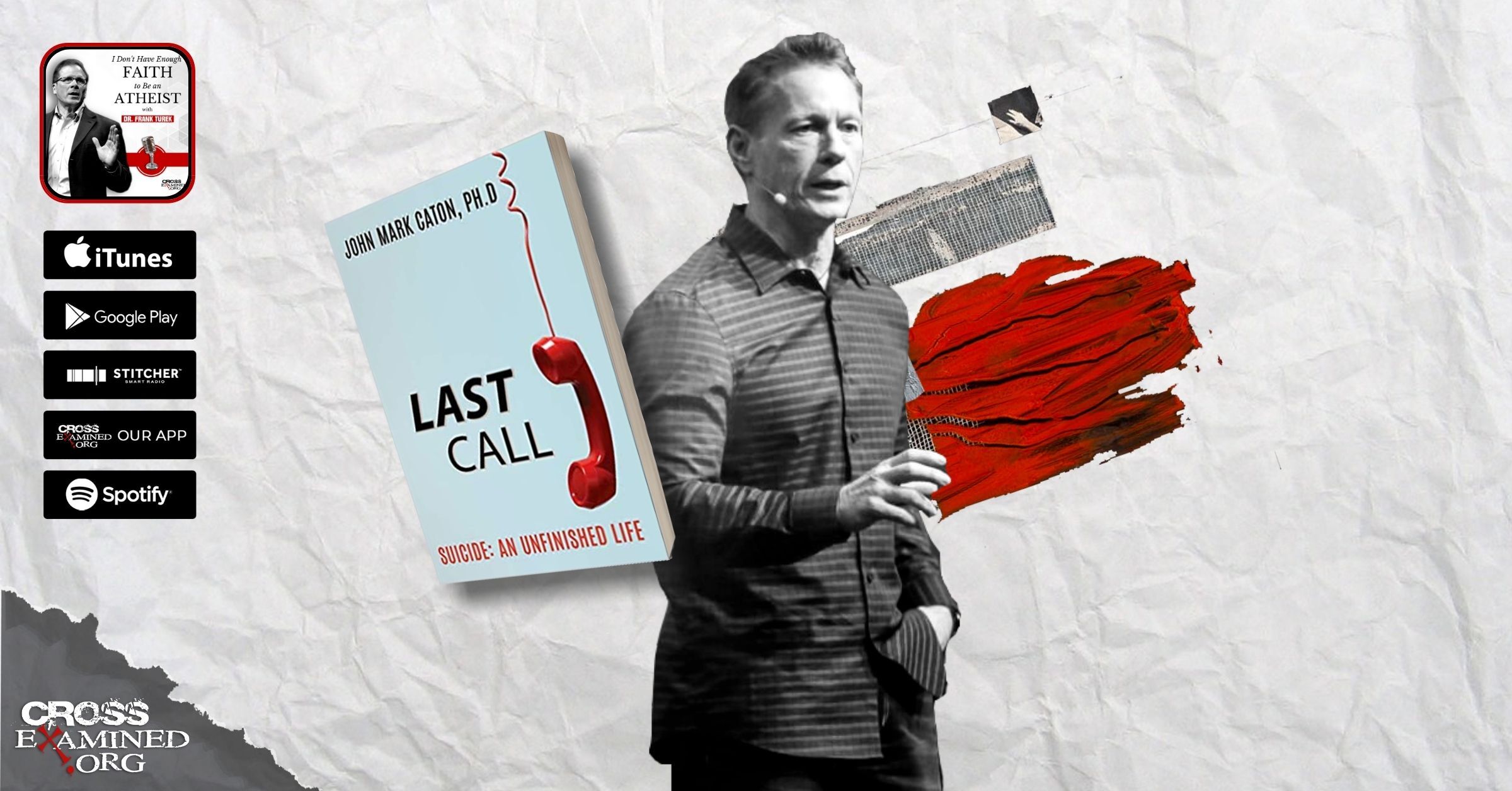 Podcast: Play in new window
Subscribe: Apple Podcasts | Android | Email | Stitcher | TuneIn | Spotify | RSS
On August 1, 2007, Pastor John Mark Caton of Cottonwood Creek Church in Allen Texas, got a phone call from his brother. It was his last call. His brother took his life the next day. Dr. Caton joins Frank to discuss this very difficult topic. They address these among other questions:
What can we do to prevent suicide?
How should parents talk to their kids about it? (Suicide is now the second leading cause of death among young people.)
Why is isolation such a problem?
How does social media contribute to the problem?
What does the Bible say about suicide?
Can a person who commits suicide go to Heaven?
How can we minister to those who are left behind?
To get a free copy of Dr. Caton's new book, Last Call, text BOOK to 77978.
If you want to send us a question for the show, please email us at Hello@CrossExamined.org.
Subscribe on iTunes: http://bit.ly/CrossExamined_Podcast rate and review! Thanks!!!
Subscribe on Google Play: http://bit.ly/CE_Podcast_Google
Subscribe on Spotify: http://bit.ly/CrossExaminedOfficial_Podcast
Subscribe on Stitcher: http://bit.ly/CE_Podcast_Stitcher
Free CrossExamined.org Resource
Get the first chapter of "Stealing From God: Why Atheists Need God to Make Their Case" in PDF.